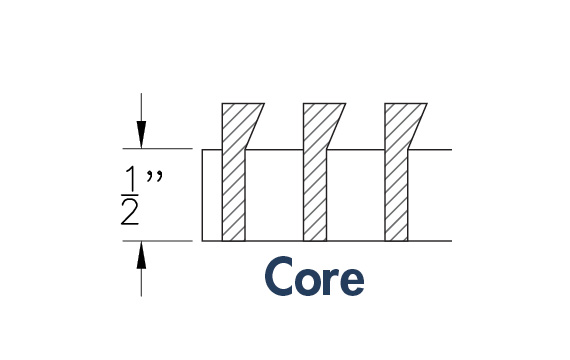 Core
The core only option provides the simplest, most basic linear bar presentation. There is no perimeter frame or material surrouding the core. This choice is preferred when a finished location is available for the grille to be positioned in.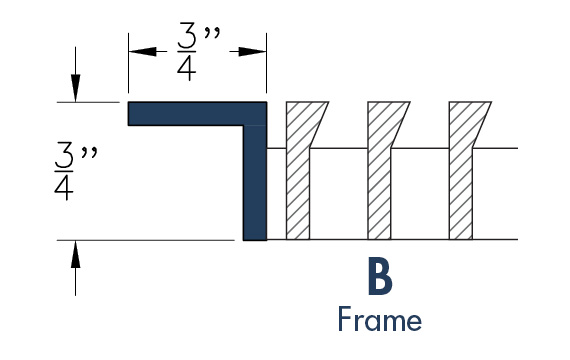 B Frame
The classic B style frame is an excellent choice when there is a rough opening with less than precise edges. The flanged frame can conceal any of these imperfections. It is a classic design which can be modified with wider or narrower flanges and even beveled edges, for a smooth transition.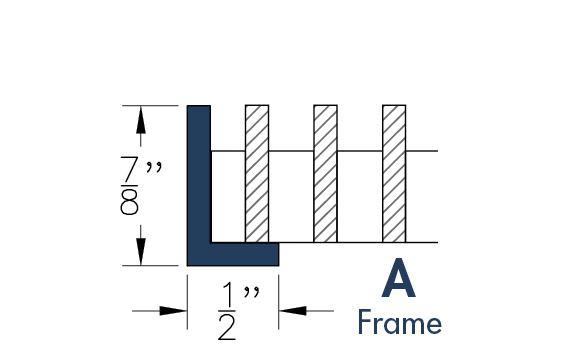 A Frame
The A style frame provides a stylish 1/8″ border around the perimeter of the grille with the added benefit of a 1/2″ return at the bottom for structural support. The return also provides a location to position concealed mounting holes. The A frame is also a great choice when access doors are required since the frame is sturdy while the door base can rest on the return.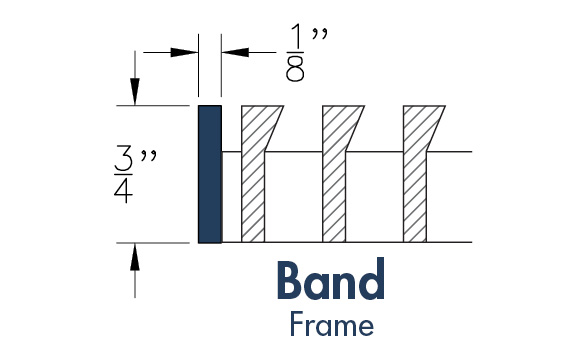 Band Frame
The band frame provides a 1/8″ border around the perimeter and is considered the minimalist style. It works well for toe kick, wall and ceiling applications where a subtle frame appearance is desired.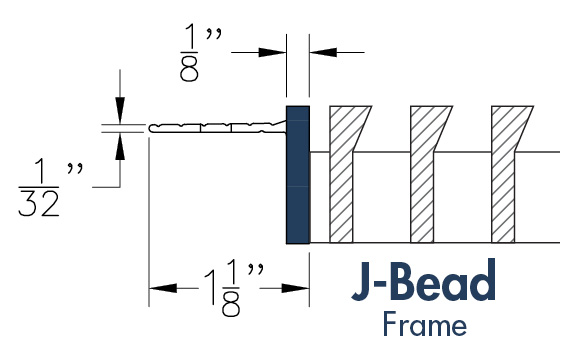 J-Bead© Frame
The Plaster J-Bead frame is our authentic, and the only patented product available that provides ease of installation and seamless appearance. It is typically used in ceiling and wall applications where a strong, light weight, quick installation is required. It is a great choice when a rough opening has been cut and time is of the essence. Best of all, this patented frame can be paired with the sleek lines and contemporary appearance of our full line of AAG linear bar grilles and perforated metal grilles.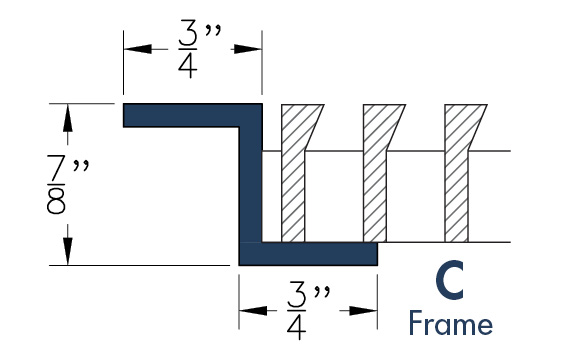 C Frame
The C style frame combines the best features of both the A and B frame. There is a flange to cover an imperfect opening, and a bottom return for added support. The C frame can also be beveled when used for a primary role in floor applications.