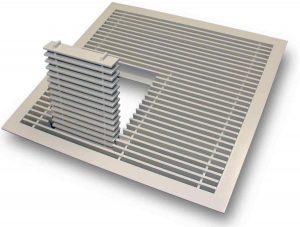 Custom grille fabrication is an area in which Advanced Architectural Grilleworks truly excels. Combining old world craftsmanship with the latest in cutting edge technology, we produce grilles that are unmatched for their beauty and durability.
Specialty Linear Grille examples
Because of our many years of experience working with aluminum, brass, bronze, steel, and stainless steel, the possibilities are limitless. Whether your job requires specially reinforced floor grilles or finely polished brass or bronze for display, we are ready to fill that need.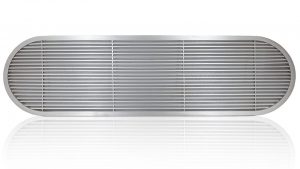 Our team leads the industry in the fabrication of radius grilles, curved grilles, round grilles, geometric shaped grilles as well as virtually any type of mitered corner grilles.
The Advanced Architectural Grilleworks team of design and manufacturing experts stands ready to assist you with all of your linear bar grilles, perforated metal grilles, and architectural metal requirements.