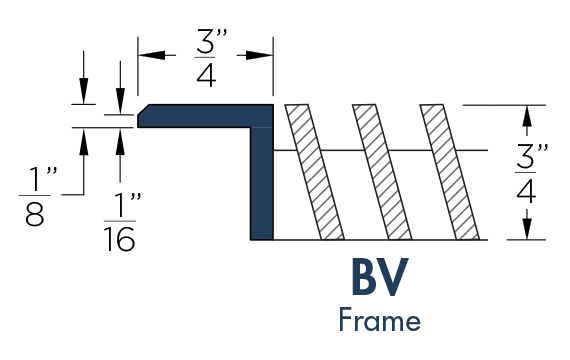 The 1/8″ low profile Beveled frame has a crisp, architectural edge to smooth transition for the surrounding surface.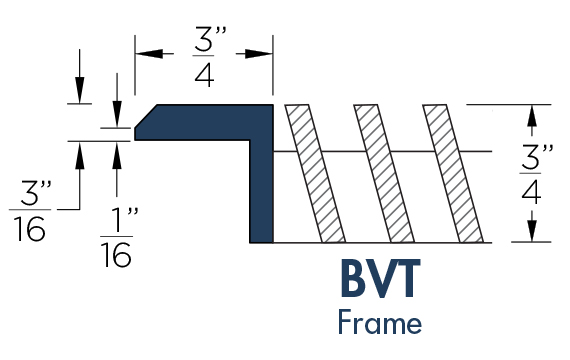 The 3/16 higher profile Beveled frame has a smooth transition with more robust profile – adding architectural character.
A cornerstone of our wide range of architectural grille frames is the Flanged B style. It provides a clean, bordered look for any opening especially when rough cut or slightly imperfect.
Responding to architect and designer's requests, we added two unique Flanged frames to complement our architectural grille designs.
These Beveled edge B Frames offer a smooth transition from the surrounding surface, softening the look and providing ease of rolling access for wheel chairs and foot traffic.
Complementing these Beveled frames is our exclusive AAG400FP, linear bar with a true flat top surface. The perfect combination for your floor and sill applications.